BASELWORLD 2017: Day 1 – Recharging a fickle market
For just over a year now, the watch market has been on a quest to find itself. In terms of clientele as well as its communication style, Baselworld 2017 seems to be an event not to be missed. Everyone in the starting blocks!
Let us remind ourselves that Baselworld, originally known as the "Swiss Sample Fair of Basel," began in 1917 already and should actually be celebrating its hundredth anniversary this year. But it was only in 1931 that this great hub integrated the first "Swiss Watchmaking Fair." Over the years it become larger with the arrival of foreign competition, and then of jewelry. In 1983, it became the "Basel Messe" (trade fair), and, finally, in 2003, took the name Baselworld, which fits the luxurious image of this fair that will bring together over 1500 exhibitors from March 23 to March 30 this year. That is a slight dip in the number of watchmaking exhibitors, but the event should attract over 145,000 visitors to the trade fair's 140,000 square meters, a mix of professionals, fans and journalists.
Believing in miracles
On the eve of the opening, everyone seemed to be ready to believe in miracles. The industry figures for the month of January were somewhat worrisome, and this in a business that needs to be re-charged by offering attractive and affordable products that are also mechanically impeccable and designed to meet the requirements of the widest range of buyers. According to the statistics of the Federation of the Swiss Watch Industry, sales were still in decline during the month of January, by 6.2%. But there is some encouraging news with regards to the general ebb and flow of commerce suggesting that the dark days for the retail segment in watchmaking have passed. The Chinese market has seen slow but constant growth, and the United States registered an upswing of 5%, which is a motivating factor when one considers that all other figures remain in the red.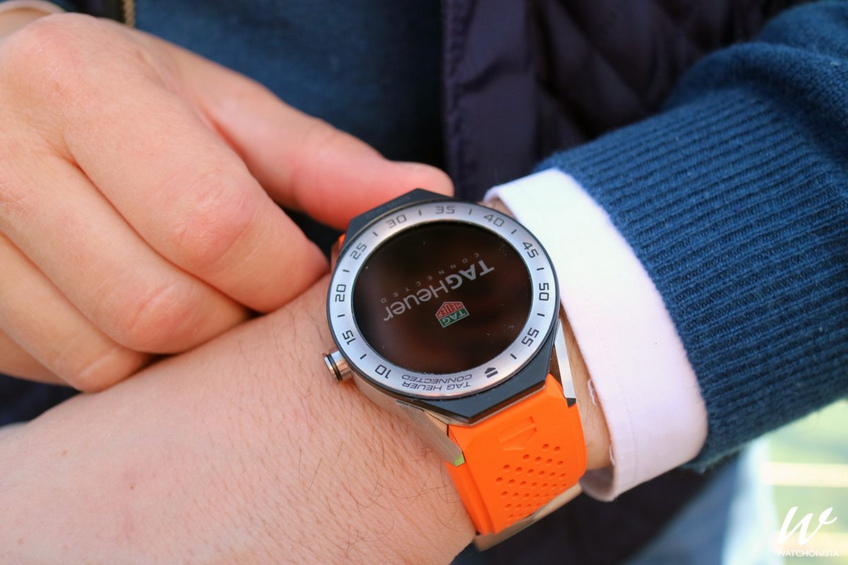 TAG Heuer Connected Modular 45
The cycles of revolution
So what to expect of the trade fair? Industrial revolutions? Phenomenal innovations? Stunning announcements? Basically, say some analysts, the year 2017 will look a bit like 2009 on the surface. In other words, the indicators for a recovery will only make themselves felt during the second semester. But having said that, let us note that there's a watchmaking revolution happening, and we are so much inside it, it is difficult to evaluate its progress. Ever since the launch of Apple's second connected watch, the Cupertino-based brand has sold about 5 million units, whereas TAG Heuer only sold about 56,000 TAG Connecteds. The Chinese are also making a breakthrough in this sector, while Montblanc is starting its connected strategy with a watch called the Summit: A timepiece inspired by Minerva models. To each his own.
Boldly daring to retake the market
One thing is sure: The Swiss watchmakers essentially trust their products and are almost certain that the market has reached its nadir and will no longer drop. In fact, some of the brands that are the worst off are trying to land surprising coups in order to beat back their increasingly tough competition. One notes, for instance, the transfer of competences organized at LVMH from TAG Heuer towards Zenith. The new El Primero 21 caliber, an iteration of the Mikrographe, will undoubtedly draw the attention of fans of beautiful mechanics with touches of extreme technology.
In the same vein, and within the same group (evidence of the act that LVMH is turning up the heat),Bvlgari chose to take on Piaget with ultra-thin timepieces in Octa Roma cases that have proven their visual mettle already. Hublot, for its part, is steering a course between the fashion and mechanics, and is taking a connected tack. While Omega is celebrating the 60th anniversary of its Speedmaster. And in this world that is always ready to congratulate itself and recall its glory days, It will come as no surprise that Longines will be paying homage to modern times by way of Charles Lindbergh's great feat, while Eterna returns to the Kontiki adventure... And there is Tudor continuing to develop its Heritage Black Bay collection by presenting the series' first chronograph.It comes with an automatic caliber armed with a silicon balance spring and COSC certification. This 41-millimeter timepiece is inspired from the past as a way to better highlight the durability of its design.
TUDOR Heritage Black Bay Chronograph
Recharging the communication
To each his own paradigms…But isn't recharging the communication a way to reconnect with one's roots, an attempt to rebuild the link to an industry that was been able to serve the goals of adventurers and to participate in human adventure? Today, being fully in the trade and into short-term profits, watch brands are looking for new heroes among "makers of fashion," the new dandies, the jet-setters, and especially the influencers. In an industry looking for itself and its values, watchmakers fear the planned obsolescence of the connected watches. The problem is, though, that they already succumbed to the siren's call of fashion, whose very nature means that it exists only through the life and death of values, colors, and shapes.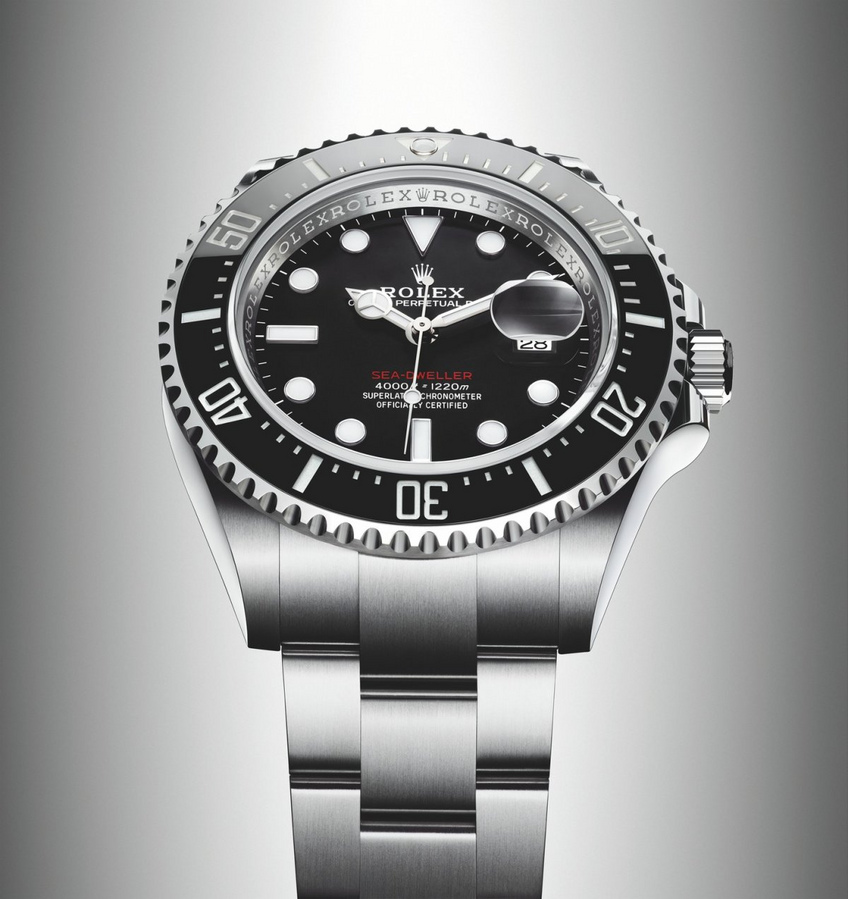 Rolex Oyster Perpetual Sea-Dweller
Living and communicating faster and faster means that everything gets dull at a faster rate and, by some miracle, some models, including those made by Rolex, maintain their aura through time. One wonders if it was not due to having avoided moving forward to quickly. When you race ahead, everything gets crazy. Nowadays, the acceleration has created obstacles that the watch companies have analyzed in their own ways without really going to the heart of the problem. The prices, which in spite of everything, continue to increase, more and more… And the funniest thing is, that there is always a reason for that.
By
Vincent Daveau
,
Contributor
In this centenary year – and in spite of the difficult economic situation – Baselworld, that great window on the luxury industry, revealed its...
By
Ross Povey
,
Expert Tudor Collector
At last night's pre-Baselworld kick-off dinner, Tudor surprised all of their press partners (including us) with their new New Black Bay Chronograph.
By
Vincent Daveau
,
Contributor
As a tribute to the mechanical genius of Henri-Louis Jaquet-Droz, the eponymous watchmaking house presents an automaton watch devoted to the love of fine...